A few miles south of Music Row in Nashville, you'll find the Nashville Zoo at Grassmere.
Although you may not find any country music stars, you are likely to see some of the star's of a country music video. If you saw Brad Paisley's "Southern Comfort Zone" video, you may recognize a giraffe and elephants at the zoo.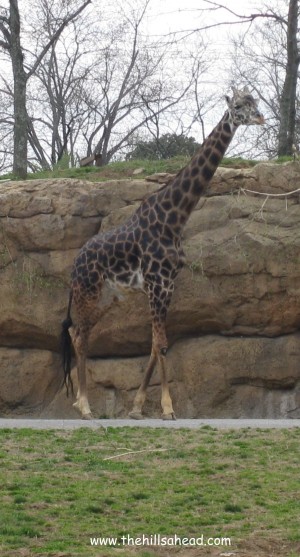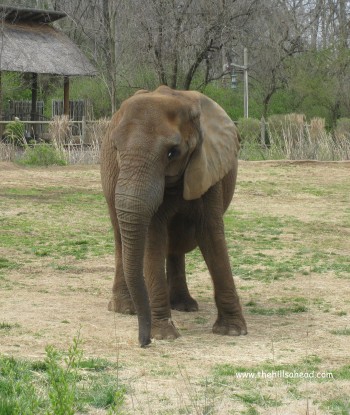 The Nashville Zoo at Grassmere is a newer zoo compared to many. It is the result of a large land donation to the city and an eventual relocation of a rather fledgling Nashville Zoo to the Grassmere location in the late 1990's.
Although it does not have the history or variety of the Cincinnati Zoo, it can expand into its donated 200 acres. In fact, late in the Summer (2013), the zoo will open a new exhibit. The Kangaroo Kickabout is expected to feature red kangaroos.
In addition, the current exhibits seem to have larger habitat areas for many of the animals than many of the other zoos we have visited.
The zoo is currently home to a variety of mammals, birds, and
reptiles. Including: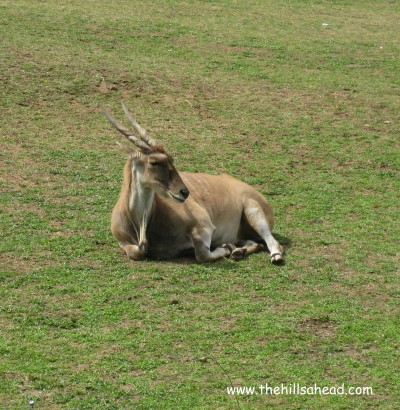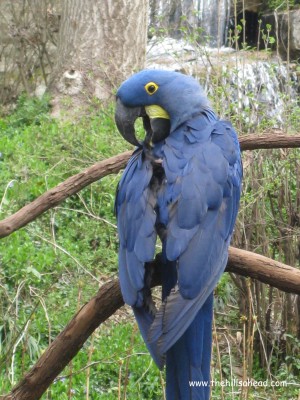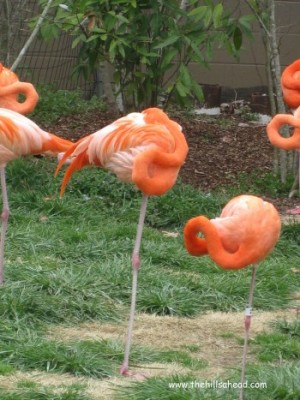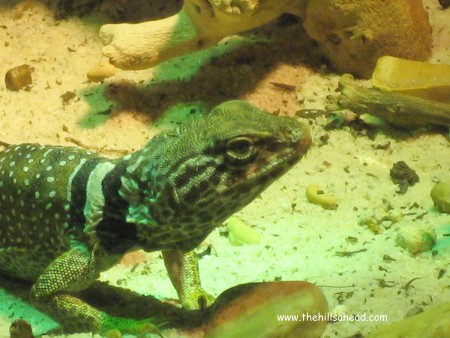 What to Know Before You Go:
The zoo is located at 3777 Nolensville Pike.  You take the Harding Place Exit from either I-65 or I-24.
The zoo is open from 9 a.m. to 6 p.m. daily from April – Oct. and 9 a.m. to 4 p.m. the rest of the year.
Children under 2 are free and 2 – 12 are $10.  Adult admission is $15 with seniors being $13.
The zoo does participate  in the reciprocity with other zoos and aquariums.  Membership at another participating zoo will get you half off admission.  If your a member of the Tennessee Aquarium, you'll get a $2 discount per ticket.
Parking cost $5.  (Free if your a member of the Nashville Zoo).
You can take in a cooler/drinks/food.  You just need to make sure NOT to take plastic straws, lids, glass, or balloons.
There is a large picnic area.  Part of it is under cover.
Go early to avoid crowds.  However, not all animals may be out until later in your visit…depending on weather.  Also, many animals are not very active during the hottest part of the day.
Age/Interest Appeal:
Physical Considerations:
The zoo has a significant amount of walking, pushing, etc.
The zoo rents strollers, wheelchairs, and electric chairs.   You can also take your own.
There are gradual slopes in the zoo.
There are several benches throughout the zoo.
There are some shaded areas along the walkway and around several of the exhibits.
How Long to Plan to Spend:
With the amount of walking, you'll probably want to spend about half a day.  Allow at least 2.5 hours.
Near by Things to Do, Places to Go, Sights to See, and Where to Eat:
Adventure Science Center
Grand Ole Opry
Tennessee State Capitol and Museum
Country Music Hall of Fame
Belmont Mansion
Back to Cuba Cafe
Pancake Pantry
Jeni's Splendid Ice Creams
Puckett's Grocery
Overall Experience:
:), :), 🙂
We all really enjoyed this  zoo.  After reading some online reviews, I thought it would take an hour or two at the most.  I was pleasantly surprised to discover that it took us between 4 and 5 hours to see everything.