Perhaps heading to the state penitentiary is not the something you think of when planning a vacation, but maybe you should consider it. The former West Virginia State Penitentiary in Moundsville, West Virginia offers a variety of tours ranging from the general 90-minute day tour to an overnight stay lasting 7 hours.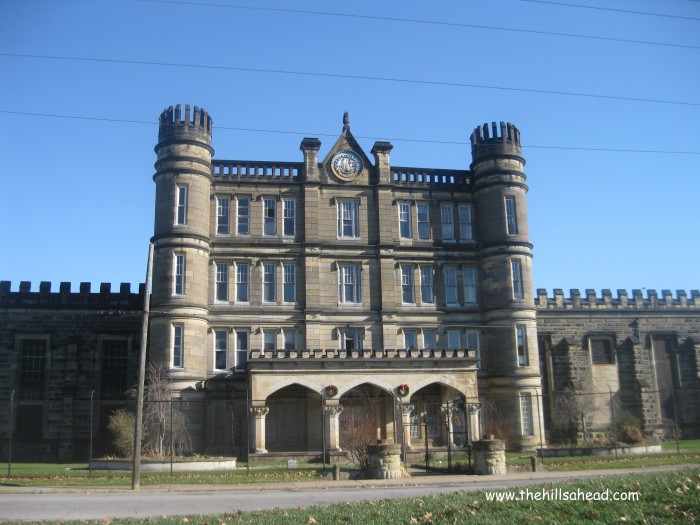 The day tours are open to everyone of every age, but the evening and overnight have minimum age restrictions from as young as 13 for the Thursday Twilight Tour to 18 for the Ghost Adventures overnight tour. Basically, the later the tour starts (except all day tours are open to everyone), the older the minimum age requirement. The West Virginia State Penitentiary website has more details about age restrictions, rules, tour details, etc.
Although the day tours are open to all ages and are only $12 for adults and less for children (free for 5 and under), I think it is probably a good idea to carefully consider how a child or children would react to touring the prison: hearing about life behind the bars, stories about the history of the prison, seeing the cells, etc.
When I took the day tour with a group of college students who were criminal justice majors, I found our tour guide to be very knowledgeable and able to answer students' questions accurately (according to the instructor with us who worked for the West Virginia's correctional system and would travel frequently to the facility when it was still in operation).
In addition to providing a lot of information, the guide also made the tour very enjoyable.    I felt it was worth the price of  admission.
It is worth a stop when you are in the area.
What to know before you go:
Public tours are given from April through November.  There is no heating, thus the lack of winter tours.
Day tours of  West Virginia State Penitentiary are offered multiple times a day on Tuesdays through Sundays.  The first tour starts at 11 a.m. and the last tour ends at 4 p.m.
Day tours last approximately 90 minutes.
Longer tours are offered in the afternoon, evening, and even overnight.
There are twilight and a later night tours each lasting three hours for $30 per person.
The overnight experience starts at 11 p.m. and ends at 6 a.m.  It is restricted to only adults 18 and older.  The cost is $65 per person.
More information and tickets for the evening tours and experiences can be found at www.wvpentours.com
Age/Interest Appeal:
All ages, but teens and adults would get the most from the experience.  Younger children, with some caution.
History, Corrections System, Ghost Hunting
Physical Considerations:
Lack of heating and air conditioning in facility and on tour.
The duration of the tour is a walking tour, no transportation/seating is available.
Nearby Things To Do/Places To Go/Sights To See:
Grave Creek Mound, across the road (SR 2).
Palace of Gold/New Vrindaban (Hare Krishna Community), north east of  Moundsville.
Wheeling, WV
My Overall Experience:
🙂
It very educational and very enjoyable, but a somewhat creepy experience.