There are no hotels or motels in South Pittsburg, Tennessee. However, that doesn't stop thousands of people from visiting this small town every year. Why do they come? There are two related reasons: Lodge Cookware and The National Cornbread Festival.
The family operated Lodge Manufacturing has remained where it began, South Pittsburg. They make their famous cast iron cookware and a newer line of carbon steel skillets at the manufacturing facility located just a couple of blocks from the town's main street.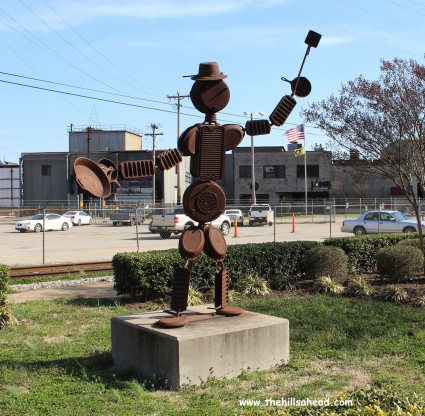 Lodge operates a factory outlet store near the plant that sells first quality Lodge products, related items, and factory seconds.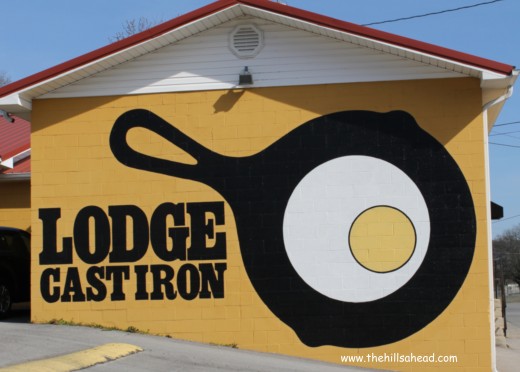 Lodge does offer factory tours, but only once a year…during the National Cornbread Festival.
Each April, South Pittsburg hosts the National Cornbread Festival.   The festival, in its 17th year, attracts tens of thousands of people to this town whose usual population is less than four thousand.
This year's festival is April 27 and 28.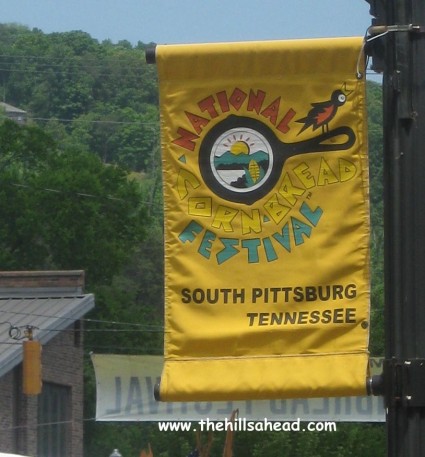 Besides the Lodge factory tours, the festival hosts several cookoffs including the National Cornbread Championship. The festival also includes music, a carnival, children's activities, cornbread eating contest, a car show, a 5K race, concession and artisan vendors, and more.
There is a $5 entry fee for the festival for everyone over preschool age. You pay it at the entry gate.
What to know before you go:
South Pittsburg is in the greater Chattanooga area of Tennessee.
South Pittsburg is in the central time zone.  Chattanooga is in the eastern time zone.
South Pittsburg is close to I-24 and Kimball, Tennessee.
If you are just interested in purchasing Lodge cookware seconds from the outlet, during the National Cornbread Festival is not the best time to go.
The National Cornbread Festival has a $5 per person entry fee (for everyone above preschool age), but free parking is available.
To avoid major crowds, it is nice to attend the festival is on days where it is very overcast and/or lightly raining.
Age/Interest Appeal:
Lodge Factory Outlet:   adults of all ages, particularly those interested in cast iron cookware, cooking out, and camping.
National Cornbread Festival:  all ages, there is something to appeal to everyone.   Teens are the only age group that might not find the appeal.
Physical Considerations:

Lodge Factory Outlet: Easy access, air conditioned, heated, not much walking required.
National Cornbread Festival:  Area covers several blocks, can be crowded, outside in uncovered area for the most part.  The end of April can be hot..or cool in this region.
Nearby Things to Do/Places to Go/Things to See/Where to Stay:
Chattanooga Skydiving Company, Jasper, TN
Wilderness Outdoor  Movie Theater, between Trenton, GA and Chattanooga, TN
Chattanooga, Tennessee
Monteagle, Tennessee
How Much Time To Allow:
To go to South Pittsburg for just the Lodge Outlet, 20 -30 minutes.
To go to the festival, depends on what attractions you are interested in, check the festival's website for the schedule.  Probably 1 – 3 hours.
Our Overall Experience:
:), :), 🙂
My husband, elementary age daughter, and I all enjoyed the festival, even though it was crowded.
My husband and I always enjoy going to the outlet store.