To be totally honest, the Badlands of South Dakota was never on my must see list. I don't know why. It may have been the name, the barren looking pictures I had seen, or the extreme weather conditions, but it was just some place I thought we should stop as we were already going to be relatively close by in the Black Hills of South Dakota. Wow! I was so wrong to have put it so low on my list of must-see places.
We actually took the wrong fork on a back road out of Rapid City, South Dakota and ended up having a great experience going through part of the Native American reservation and getting to stop at the White River Visitors Center.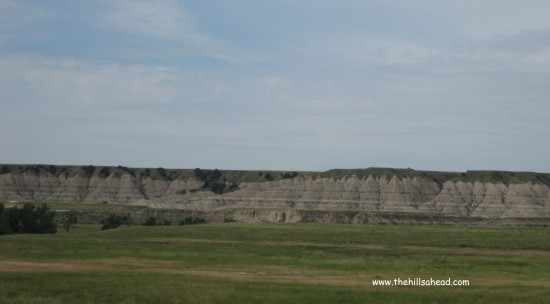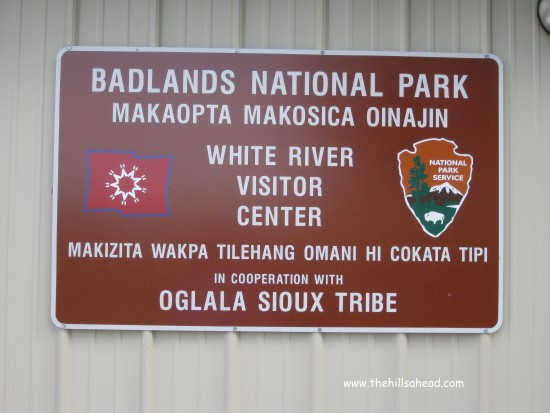 Yes, there are areas of the Badlands that seemed rather desolate.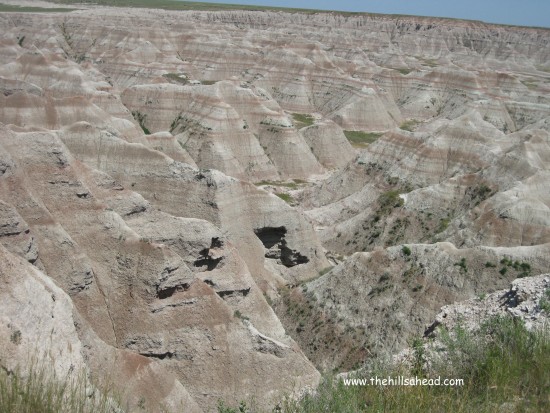 However, we also found that there were areas that were much more vibrant.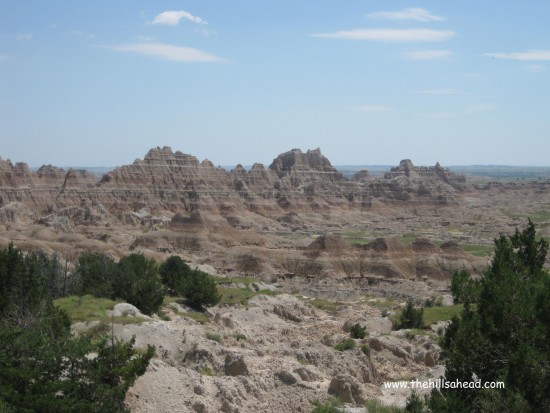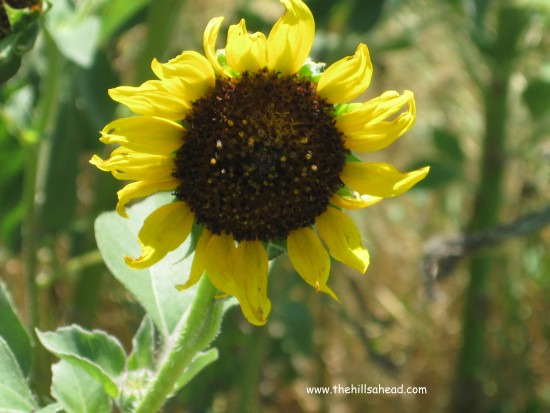 Although we did not see much wildlife, the park boasts many varieties including prairie dogs, mule deer, bison, big horn sheep, turtles, and rattle snakes. Rattle snakes must be particularly prolific based on the number of warning signs posted along walkways just off the loop road. We kept to the walkways (many of which are boarded) and did not encounter any snakes.
The area is also rich in fossils. The Saber Site and Fossil prep lab allows you to see paleontologists working uncovering fossils in the summer.  However, if you come across any fossils are not allowed to take them with you.
How could you just stumble upon a fossil? It is possible that with the rather drastic erosion of the Badlands' fossil rich soil of about an inch year sometimes fossils are visible in areas where people walk.
With such an erosion rate, should you rush to get to the Badlands National Park before all the fantastic geological formations disappear? Well, according to the National Park Service website, that will not happen for another half a million years.
What to Know Before You Go:
There is an entry fee for the park.  The amount varies depending on how you get to the park; see the park's website for more details.  If you are over/or traveling with someone over 62, the least expensive alternative would be to get the America the Beautiful Senior Pass for $10 (and processing fee if mailed).
The weather conditions can be very extreme.  It can get very cold in the winter and very hot in the summer.  The weather can change very quickly in any season, so be prepared.
Have plenty of gas, sunscreen, food, and water…just in case.
Wear close toe shoes when visiting the park in case you want to/need to get out of the car.  You are less likely to get injured by thorns, snakes, etc. if you are wearing closed toe shoes.
The Cedar Pass Lodge, which has a restaurant and gift shop,  is closed in the winter.  It is open from April through October.
The Ben Reifel Visitor Center is open all year with more limited hours in winter and longer hours in the summer.  It and the White River Visitor Center offer the Junior Ranger program for kids.
There are two campgrounds in the park.  One is wheelchair friendly.  Both are first come, first serve…no reservations.
Cedar Pass Lodge is the only lodging in the park, other than campground.
Take a camera; there are many photo ops available.
Age/Interest Appeal:
All ages
Nature, Camping, Photography, Hiking, Geology, Paleontology, Native American Culture
Physical Considerations:
The visitor center, one campground, one picnic area, and most roadside stopping areas are wheelchair accessible.  A  few trails have wooden boardwalks that provide easier wheelchair access.
 Physical activity level can range from sitting in a vehicle to hiking/camping in the back country.
Drinking plenty of water and using plenty of sunscreen are important especially in the summer.
How Long To Plan to Spend:
 Plan to spend at least half a day, even if you are just driving the loop road off of I-95.  If you plan to want to  hike, camp, or do the Badlands GPS Adventure, plan to spend a full day or two.
Near by Things to Do, Places to Go, Sights to See, Where to Eat:
Minute Man Missile National Historic Site,  about 5 miles from park off exit 131 of I-90.
Black Hills
Rapid City, SD
Our Overall Experience:
:), :), 🙂
Fantastic!  We all hope to return!