On Lookout Mountain in Tennessee there are well-known, well-advertised attractions like Ruby Falls, the Incline Railway and Rock City (although it is actually in Georgia). However, there are some other awesome places that do not have as many road side advertisements. One of those places is Point Park.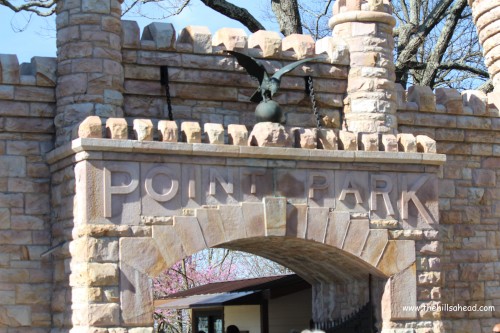 Located at the top of the northern most portion of Lookout Mountain, Point Park is part of the Chickamauga-Chattanooga National Military Park.  Unlike other areas of the park, Point Park has an entry fee.  The fee recently increased from $3 to $5 for people 16 years old and older.  Entry is free for those 15 and younger.  Plus, the fee now gives you access for seven days instead of just one.  It still is an excellent value…especially compared to the privately owned commercial options on the mountain.
The park has memorials to those who fought in the " Battle Above the Clouds" and the battles below the clouds as well.
New York Peace Memorial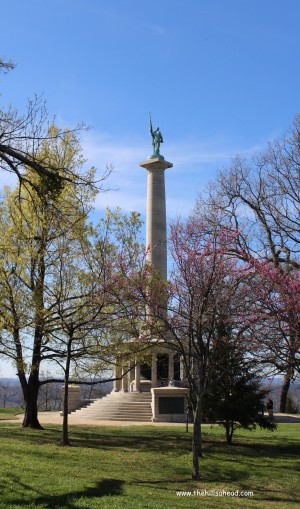 The park also has several cannons poised over the city of Chattanooga and the surrounding valleys below.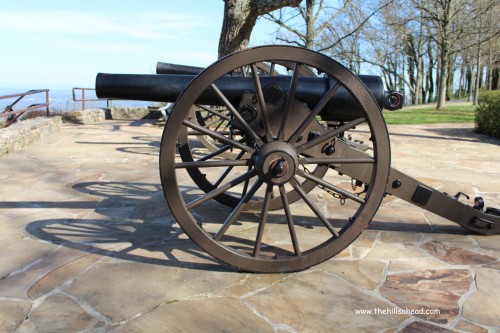 Of course, one major attraction to visitors of Point Park is its views.  The park overlooks the Moccasin portion of the Tennessee River and the City of Chattanooga.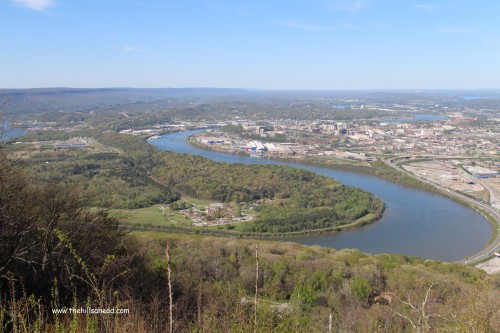 The view stretches for many miles on a clear day, or even not so clear,  from the from this vantage on the front point of the mountain.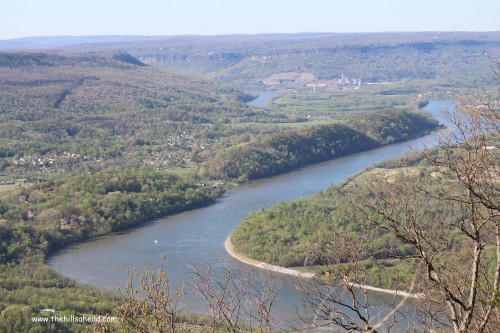 The park's location on the mountain also means that there are views of more than one valley below.  There are signs to help you know where you are looking and it Civil War significance.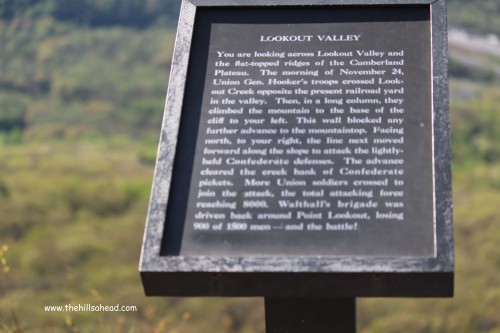 The views stretch to other mountains and the Cumberland Plateau.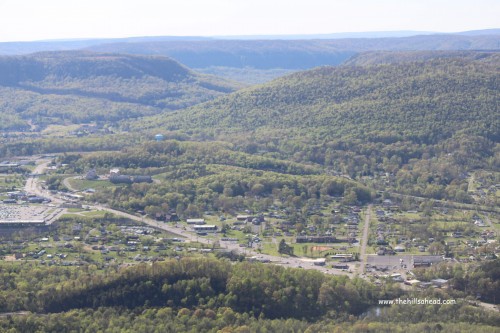 What to Know Before You Go:
The park is open from 8:30 a.m. to sunset.
The admission is free for those under 16, $5 for 16 years and older.  Once you pay to enter, you can return to the park an unlimited amount of times for the next seven days.
An annual Point Park pass is available.  I believe they now accept the National Annual Park Pass, but you should double check before visiting to make sure.
The Visitor Center is closed on Christmas and New Years Day
Pets on a leash are allowed.  The person with the leash is responsible for cleaning up and disposing of any deposits made by the pet properly in a trash can.
There is a hiking trail from Point Park to Sunset Rock that is a fairly easy, but it does require climbing steps.  It is approximately one mile to Sunset Rock from Point Park.  Rock climbing is permitted at Sunset Rock on rock faces.
There are picnic tables near the entrance to Point Park.  No cooking fires or alcohol are permitted.
If you park in a space with a parking meter (in most spaces around the Point Park area) be sure to enough money in the meter no matter what time/day of the week.
Age/Interest Appeal:
All ages.
Civil War, History, Nature, Photography, Hiking, Rock Climbing, Sight Seeing
Physical Considerations:
Open to everyone.
Much of it is accessible to strollers and wheelchairs.
Although there is walking, the vistas and some of the monuments and plaques can be seen without too much walking.  There are benches and seating.
How Long to Plan to Stay:
One to two hours.  Allow longer if planning to hike the two mile round trip to Sunset Rock and /or picnic.
Near by Things to Do, Places to Go, Sights to See, and Where to Eat:
Incline Railway (just down the street within easy walking distance from Point Park)
Ruby Falls (also nearby on Lookout Mountain)
Rock City (also nearby on Lookout Mountain)
Craven's House (also nearby on Lookout Mountain)
Tennessee Aquarium
Riverfront Parkway, Chattanooga
Several indoor/outdoor climbing facilities
Cloudland Canon State Park ( also on Lookout Mountain, several miles way)
Clumpies Ice Cream
Overall Experience:
🙂  🙂  🙂
We all love and appreciate the views and the history.  It is a great place for leisurely walks.